Registered Massage Therapy
We are proud to offer a wide range of massage therapy services to meet your individual needs and goals. Our team of professional massage therapists specializes in providing massage treatments and rehabilitative therapy. We accept clients from Ottawa, including all West End, Nepean (Maitland, Baseline, Clyde, Carling areas), Barrhaven, Kanata, Manotick.
See all Services
Serving Ottawa Since 2008
About Us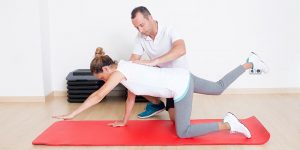 Our team of highly trained professionals uses various massage modalities to restore you to pain-free health, quickly and easily. We thoroughly evaluate & treat all of the contributing root factors related to your issue. This includes, but is not limited to, your work and home stressors, overall body condition, nutrition, genetic & postural habits, emotional connections and patterns that are held in your muscles.

Our Mission
High Quality Treatments

Stress or Anxiety Related Disorders, Arthritis, Neck or Back Pain, Repetitive Strain, Injuries, Carpal Tunnel, Sciatica, Headaches or Migraines, Scoliosis, Thoracic Outlet Syndrome, TMJ Dysfunction, Chronic Pain Conditions, Frozen Shoulder, Tendonitis, Sports Injuries, Pregnancy Associated Discomforts, Back Injuries, Hip and Knee Reconstruction, Pre and Post Operation Care.
Patient Care
Our RMTs are focused on assessment and goal oriented treatment plans for people with acute and chronic conditions, athletes and people wanting to achieve a higher state of wellness or just to maintain a good state of well-being.
Latest News and Research
Find out the latest news about Healthy Choice Massage Therapy clinic and information about all your massage therapy and health-related needs.
We are always happy to hear what you have to say so be sure to leave a comment.
Read all News
Client Testimonials
Excellent massage, professional and quiet atmosphere. I would easily recommend this business to any and all friends and family.
Eóin Fay
Excellent staff. I have seen Aron and Brittany and been pleased with both. Clean and fairly priced. They offer direct billing.
Sarah Bowie
Professional and friendly environment. The staff truly care about their clients. Highly recommend Healthy Choice to alleviate any ailment.
Stefania Fawcett
I have been coming here for two years and I see Lang. She is amazing and I always feel so relaxed leaving. I would defiantly recommend this place.
Melissa Berthiaume
I went for the first time yesterday and I have to say that my experience was terrific. I was booked in with Aron. He is a very friendly and professional worker. I booked my next appointment before I even left my first one.
Kelly McCormick
I have had two appointments with Niels so far. He's helped me do various stretches and focuses on the tighter areas of your muscles. Very knowledgeable on how the body works as well! I left feeling very relaxed.
Kimberly Diep
Knowledgeable and friendly, Lang is highly recommended. She has very strong hands and successfully treated my shoulders in ways I've never experienced with other R.M.T. professionals.
Ben Greenberg
I was plagued by severe lower back pain. Guevorg K was very kind and professional. The clinic was very clean and inviting. I couldn't believe what a difference a great massage made! Thank you again!
Michaela Garkisch
I am a client of the Healthy Choice Massage Therapy for the last three years. I would like to recommend this clinic for high-quality treatment as well as excellent customer service. I also would like to acknowledge that Company's staff is very professional and knowledgeable.
Yuriy Shelkovyy
What an incredible experience. Gone to too many locations before to get my massages, but at Health Choice Massage Therapy, I've never had an issue booking. I had Lang for the second time and I left feeling so relaxed. She knew what she was doing, extremely accommodating and very professional.
Jenny Nhem
I had several massages done by Aron at Healthy Choice massage therapy. He is the best massage therapist I ever had! And by far too! He is very professional, he listens to the need of his client. He is very knowledgeable and gives good advice.
Yanie Forgues
I've been a client here for probably a decade. The first time I called, I was in a lot of pain and the owner stayed open longer to accommodate me. I was impressed by their willingness to help and have remained a loyal client since because of the excellent care I receive.
Alexandra Franche